//
//
Mothers are SUPERHEROES
Mothers are SUPERHEROES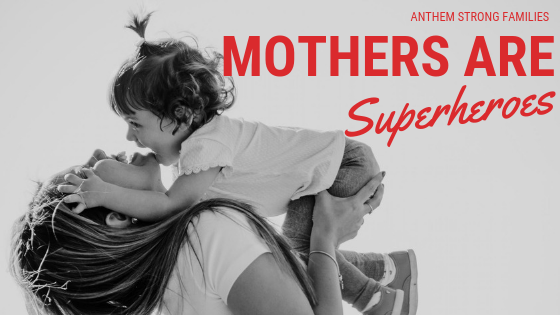 Mothers are like superheroes. Actually, in the eyes of their children, they really are superheroes.  Mothers can fix every bruise and scar.  Miraculously the science project gets delivered at the right place and the right time; and somehow cookies appear for the school Valentine's Day program.  There are two old sayings about motherhood that accurately describe mothers. A Jewish adage says, "God could not be everywhere, and therefore He made mothers."  And, an Arabic proverb puts it this way, "The mother is a school; if she is well reared, you are sure to build a nation."
According to Psychology Today, our ability to connect with the world around us begins with our connection to mom. In the 1950s, psychologists studied the impact of the mother and child connection, examining how it affected the child's ability to form lasting bonds throughout their lives. Children who were loved, nurtured, encouraged, and spent their formative years in a safe and secure environment grew up to be healthy, well-adjusted, confident adults.
Motherhood can also be a tremendously stressful time in a woman's life.  Those teenage years can be heartbreaking when children are testing the wisdom of their parents.  Separation anxiety shows up when teens become adults aching to break from mom and go out into the world to make a life for themselves.
Here at Anthem Strong Families we have tremendous honor and respect for mothers and provide myriad services and resources for mothers who need help navigating the hurdles of parenthood.  Whether it's your mom, grandma, a favorite aunt, teacher, or friend, the women in our lives shape and define us in many ways throughout the trajectory of our lives.
Take time this month to reflect on the importance of mothers.  Examine how you can be supportive. If you know a mom who needs help take a look at our mini clinics and classes.  Send a card, text or gift to those who mean the most to you.  Support companies who advance family-friendly policies.  And, make your voice heard when our leaders are not held accountable for behavior that does not honor women.   Mothers are the cornerstones of our lives.  Celebrate them.