//
//
Celebrating the "Shero" in Your Life
Celebrating the "Shero" in Your Life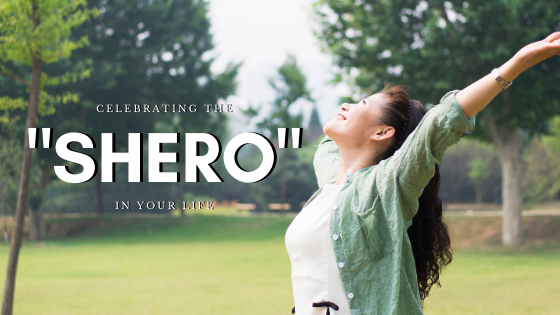 March is Women's History Month providing an opportunity to celebrate, study and observe the impact women have made in American history. This recognition, by Presidential proclamation, encourages us to think and rethink the role women play in our lives.
The 2020 theme, "Valiant Women of the Vote," pays homage to the 100th anniversary of the ratification of the 19th Amendment, which gave women the right to vote. The theme honors women who fought to win suffrage rights for women, and for the women who continue to fight for the voting rights of others.
Women's History Month allows us to reflect on the often-overlooked contributions of women to United States history. From Abigail Adams to Susan B. Anthony, Sojourner Truth to Rosa Parks, the timeline of women's history milestones stretches back to the founding of the United States. But what about the countless women in our lives who do the extraordinary without fanfare? Our mothers, aunts, wives, sisters who serve daily as caretakers, teachers, nurses, crossing guards? Those who serve tirelessly to help the poor and homeless?
Take a moment to tell them thank you. Do something for them out of the ordinary – purchase a gift card, send them an email or text. And, take time to read about the American "sheroes" that makes us all better. Think about the "sheroes" in your own life and celebrate them. Let them know you see them and you care.